Alia Aurami
My background and current activities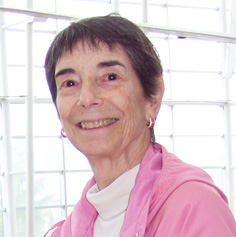 Rev. Alia Aurami, Ph.D., is Head Minister of "Amplifying Divine Light in All" Church, an independent micro-church devoted to manifesting the highest vision of this planet through co-creating the specifics of a more conscious world. Her ministry includes spiritual healing and counseling (including about sacred sexuality,) and, as an Elder, mentoring folks who are co-creating new ways of living and relating. Her ministry also includes helping co-lead the ANewGaia online social networking community for conscious world-changers – as well as contributing to the conscious evolution of four local groups and communities.
One of her current ministerial projects is co-creating a worldwide non-profit organization to assist a variety of grassroots organizations in synergizing for greater effectiveness. This uses her special training in Organizational Development and her current study of leading-edge Integral approaches to organizational structure, decision-making, and leadership.
Other such projects include a book, Sexuality from Beast to Buddha, describing what sexuality might look like at every (Spiral Dynamic) stage of personal and cultural development, through the highest stages. They also include a set of her essays applying Spiral Dynamics/Wilberian "stages" to various other areas of life, such as eating. They also include a series of her articles describing common errors of understanding among spiritually-oriented people.
Her background includes Ph.D. and M.S. Degrees in Early Childhood Education, plus teaching at preschool and college levels. Before that, B.A. and M.A. Degrees in Clinical Psychology. At various times across the last 40 years she has lead workshops and groups on a variety of topics from strategic/market planning to sacred sexuality. She has also served as educational program designer, state-wide program administrator, state-wide multi-college organization catalyst and co-designer, and daycare staff trainer.
To indulge her passion and talent for clarifying and organizing vague information for optimal usefulness, for fun she creates policy and procedures manuals, and has created an online community Help infra-structure, as well as helping to co-create this website.
Rev. Alia likes to characterize herself as a General Resource, Improver of Anything, and Vision-creator. She may be reached by email. (Seattle, Washington, USA).
www.holispsych.com