Lily Burns
About Lily Burns by Lily Burns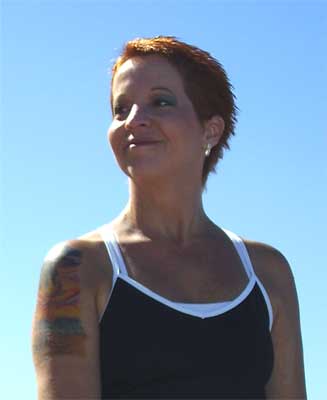 In the summer of 2010, I received a phone call from Annet Vogels regarding my personal assistance business, Blossom. At the time of her call, I had not heard of HolisPsych.com, and knew nothing of what it was about.  The initial meeting with Annet went pleasant and smoothly. I slowly began to understand the concepts of her theory, and I liked what I heard.
I was amazed at how much I related to both the concepts of the theory and the details that surrounded it.  After a lifetime of struggling with physical and mental symptoms, left relatively untreated, I am relieved to have found possible solutions to my issues.  And although the work may be slow and difficult, I believe that by working with Annet, understanding her theory, and using the positive actions to address my issues, I will find relief in many areas.
I am passionate about my business and about my work as a personal assistant, and have thoroughly enjoyed the opportunities I have had to work for HolisPsych.com.  It has been an exciting adventure to experience HolisPsych.com as it grew from an individual's well thought out concepts, to finally, the development of a wonderful and useful website for many to benefit from.  I hope that my work within these realms contributes to the relief of others such that I have found myself.
I went into this opportunity having no idea of what to expect, and have now found tools I can use for myself, and have also developed a wonderful working relationship with Annet, as well as a great friendship with a remarkable woman.  I am honored to work with someone so compassionate and passionate, who is striving through much effort to help others and to make the world a better place.  I've always loved my business, and have found great reward in it as well working with Annet… both passionate about what we do and assisting others to a better life.
www.holispsych.com