Laura Vogels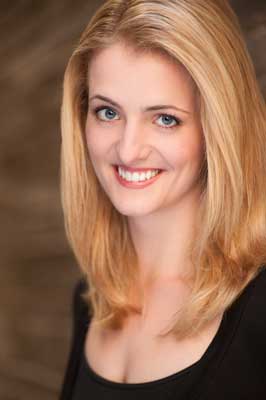 Throughout her life Laura Vogels has spent as much time in the USA as out of it, which makes her a true world citizen. Laura has experienced living in diverse European capitals, in an Ivy League college town in the quiet NY country side and in the grungy North-West of the US. She was born in Amsterdam and spent her first elementary years in Portugal. She completed middle and high school in Ithaca, New York, and went on to College in Washington State, before leaving to train as a professional actress in London, England. Laura has now returned to the US and is living in Brooklyn to pursue her acting career in and around New York City.
Laura started off her career in theatre early by starring in a production in Middle school and never left the theatre since. Throughout the next few years she got to know the technical side of the theatre doing lighting, sound, and set building for her High school and local community. She graduated from two separate high schools, one public and one private, with enough credits for two diplomas and went on to study at Bellevue College in Washington. Here she was featured in 9 full productions, was involved in countless smaller projects, and directed several others. In her last year she participated in the Physical Theatre summer program at the renowned LAMDA in London, UK. The quality of training she received there prompted her to audition for British Acting schools.
Moving to London and studying at the Italia Conti Academy of Theatre Arts was a life changing experience. There she was trained in every style of theatre, from Shakespeare to the Absurd, from TV and film to voice overs. In her graduating year at Italia Conti Laura developed a model called Actorpreneurship, which outlines how to apply business and social media marketing principles to an actor's career. Laura feels lucky to have had exposure to top quality theatres and extracurricular training at RADA and the Actors Centre, as well as having performed at the Edinburgh Fringe Theatre Festival.
Laura has now returned to the States, immersing herself in the NYC acting community and continuing to hone her skills by taking classes in the Meisner Technique and Improv. She continues to pursue her acting career with a creative and entrepreneurial spirit.
Check out Laura's Website at: www.lauravogels.com
As the first daughter of Annet Vogels, creator of HolisPsych.com, Laura worked not only as a sounding board for many of Annet's ideas she also holds the title of graphic designer for the website. Always having had a passion and a natural ability for fine art and drawing, and with a computer scientist as a father, Laura was able to put two of her best skills to use. Annet and Laura have a great working relationship which seems to keep on flourishing with all the exciting new plans!
www.holispsych.com